The Four Agreements: A Practical Guide
to Personal Freedom
(A Toltec Wisdom Book)
by Don Miguel Ruiz

http://www.amazon.com/
The-Four-Agreements-Practical-Personal/dp/1878424319/
ref=sr_1_1?s=books&ie
=UTF8&qid=1336245746&sr=1-1
About
Book by Don Miguel Ruiz
Description
According to don Miguel Ruiz, everything we do is based on agreements we have made — agreements with ourselves, with other people, with God, with life. But the most important agreements are the ones we make with ourselves. In these agreements we tell ourselves who we are, how to behave, what is possible, what is impossible. One single agreement is not such a problem, but we have many agreements that come from fear, deplete our energy, and diminish our self-worth.
In The Four Agreements, don Miguel reveals the source of self-limiting agreements that rob us of joy and create needless suffering. When we are ready to change these agreements, there are four deceptively simple, yet powerful agreements that we can adopt as guiding principles. Based on ancient Toltec wisdom, the Four Agreements offer a powerful code of conduct that can rapidly transform our lives to a new experience of freedom, true happiness, and love.
----------------------------------------
The Four Agreements are:
BE IMPECCABLE WITH YOUR WORD
Speak with integrity. Say only what you mean. Avoid using the word to speak against yourself or to gossip about others. Use the power of your word in the direction of truth and love.
DON'T TAKE ANYTHING PERSONALLY
Nothing others do is because of you. What others say and do is a projection of their own reality, their own dream. When you are immune to the opinions and actions of others, you won't be the victim of needless suffering.
DON'T MAKE ASSUMPTIONS
Find the courage to ask questions and to express what you really want. Communicate with others as clearly as you can to avoid misunderstandings, sadness, and drama. With just this one agreement, you can completely transform your life.
ALWAYS DO YOUR BEST
Your best is going to change from moment to moment; it will be different when you are tired as opposed to well-rested. Under any circumstance, simply do your best, and you will avoid self-judgment, self-abuse, and regret.
The Four Agreements sound simple, even simplistic. But try keeping just one for an entire day!

Release Date 1997
Genre Insight
ISBN 1-878424-31-9
Publisher Amber-Allen Publishing www.amberallen.com
Contact Info
Website http://www.miguelruiz.com

---
Fix your computer over the Internet and
Computer Consulting Services
---
Awaken the Giant Within by Anthony Robbins
http://www.amazon.com/Awaken-Giant-Within-Immediate-Emotional/dp/0671791540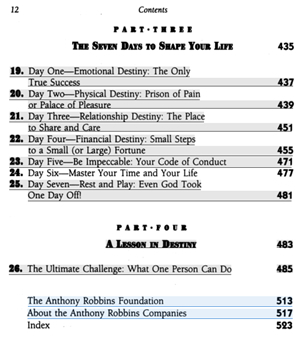 ---
Fix your computer over the Internet and
Computer Consulting Services
---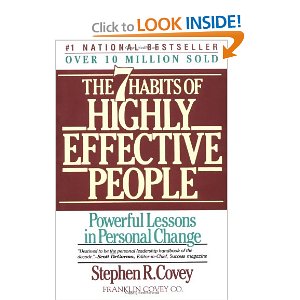 The Seven Habits of Highly Effective People
http://www.amazon.com/The-Habits-Highly-Effective-People/dp/0671708635
----------------------------------------
If you don't have time to read the great book, Seven Habits of Highly Effective People by Steven Covey,
Michael Gray has released his summary
notes for the book:
http://www.lifehack.org/ articles/ lifehack/
seven-habits -of-highly-effective-
people-condensed -summaries.html

Seven Habits Condensed Summaries
– [Profit Advisor]
---
Fix your computer over the Internet and
Computer Consulting Services
---
Excuses Begone by Dr. Wayne W. Dyer
http://www.amazon.com/Excuses-Begone-
Lifelong-Self-Defeating-Thinking/dp/1401922945/ref=sr_1_1?s
=books&ie=UTF8&qid=1336255789&sr=1-1
---
Fix your computer over the Internet and
Computer Consulting Services
---
Read Chapter 12
About A.N.T.s or
(Automatic Negative Thoughts)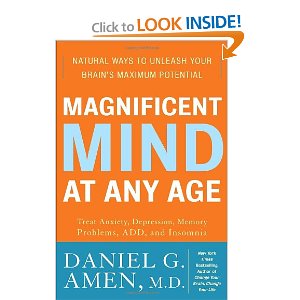 Magnificent Mind at Any Age: Natural Ways to
Unleash Your Brain's Maximum Potential
http://www.amazon.com/Magnificent-Mind
-Any-Age-Potential/dp/0307339092
---
Fix your computer over the Internet and
Computer Consulting Services
---
Who Stole the American Dream? [Hardcover]
Hedrick Smith (Author)
http://www.amazon.com/dp/
1400069661/ref=rdr_ext_tmb

4.4 out of 5 stars See all reviews (13 customer reviews) | Like (21)
Pulitzer Prize winner Hedrick Smith's new book is an extraordinary achievement, an eye-opening account of how, over the past four decades, the American Dream has been dismantled and we became two Americas.

In his best selling The Russians, Smith took millions of readers inside the Soviet Union. In The Power Game, he took us inside Washington's corridors of power. Now Smith takes us across America to show how seismic changes, sparked by a sequence of landmark political and economic decisions, have transformed America. As only a veteran reporter can, Smith fits the puzzle together, starting with Lewis Powell's provocative memo that triggered a political rebellion that dramatically altered the landscape of power from then until today.

This is a book full of surprises and revelations—the accidental beginnings of the 401(k) plan, with disastrous economic consequences for many; the major policy changes that began under Jimmy Carter; how the New Economy disrupted America's engine of shared prosperity, the "virtuous circle" of growth, and how America lost the title of "Land of Opportunity." Smith documents the transfer of $6 trillion in middle-class wealth from homeowners to banks even before the housing boom went bust, and how the U.S. policy tilt favoring the rich is stunting America's economic growth.

This book is essential reading for all of us who want to understand America today, or why average Americans are struggling to keep afloat. Smith reveals how pivotal laws and policies were altered while the public wasn't looking, how Congress often ignores public opinion, why moderate politicians got shoved to the sidelines, and how Wall Street often wins politically by hiring over 1,400 former government officials as lobbyists.

Smith talks to a wide range of people, telling the stories of Americans high and low. From political leaders such as Bill Clinton, Newt Gingrich, and Martin Luther King, Jr., to CEOs such as Al Dunlap, Bob Galvin, and Andy Grove, to heartland Middle Americans such as airline mechanic Pat O'Neill, software systems manager Kristine Serrano, small businessman John Terboss, and subcontractor Eliseo Guardado, Smith puts a human face on how middle-class America and the American Dream have been undermined.

This magnificent work of history and reportage is filled with the penetrating insights, provocative discoveries, and the great empathy of a master journalist. Finally, Smith offers ideas for restoring America's great promise and reclaiming the American Dream.

"Hedrick Smith has done it again! Who Stole the American Dream? provides a readable and comprehensive account of how Americans have been robbed of our dream of a broad middle class over the past forty years. It is essential reading."—Jay W. Lorsch, the Louis E. Kirstein Professor of Human Relations, Harvard Business School
---
---
Fix your computer over the Internet and
Computer Consulting Services
---
---
Fix your computer over the Internet and
Computer Consulting Services
---
---
Fix your computer over the Internet and
Computer Consulting Services
---

The BEST: https://www.internet-radio.com/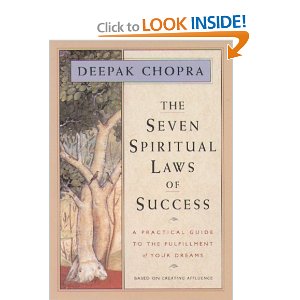 The Seven Spiritual Laws of Success: A Practical Guide to the Fulfillment of Your Dreams by Deepak Chopra
http://www.amazon.com/The-Seven-Spiritual-Laws-Success/dp/1878424114
SUNDAY
The Law of Pure Potentiality
Take time to be silent, to just BE. Meditate for 30 minutes twice a day. Silently witness the intelligence within every living thing. Practice non-judgment.
MONDAY The Law of Giving
Today, bring whoever you encounter a gift: a compliment or flower. Gratefully receive gifts. Keep wealth circulating by giving and receiving care, affection, appreciation and love.
TUESDAY The Law of Karma
Every action generates a force of energy that returns to us in like kind. Choosing actions that bring happiness and success to others ensures the flow of happiness and success to you.
WEDNESDAY
The Law of Least Effort
Accept people, situations, and events as they occur. Take responsibility for your situation and for all events seen as problems. Relinquish the need to defend your point of view.
THURSDAY
The Law of Intention and Desire
Inherent in every intention and desire is the mechanics for its fulfillment. Make a list of desires. Trust that when things don't seem to go your way, there is a reason.
FRIDAY The Law of Detachment
Allow yourself and others the freedom to be who they are. Do not force solutions—allow solutions to spontaneously emerge. Uncertainty is essential, and your path to freedom.
SATURDAY The Law of Dharma
Seek your higher Self. Discover your unique talents. Ask yourself how you are best suited to serve humanity. Using your unique talents and serving others brings unlimited bliss and abundance.

https://chopra.com/articles/the-7-spiritual-laws-of-success
----------------------------------------
The Chopra Center
at La Costa Resort and Spa
https://chopra.com/at-the-carlsbad-center
---
Taoism (also spelled Daoism)
http://en.wikipedia.org/wiki/Taoism
---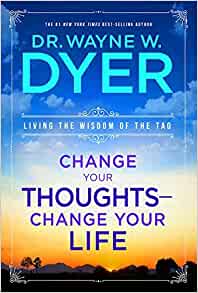 Five hundred years before the birth of Jesus, a God-realized being named Lao-tzu in ancient China dictated 81 verses, which are regarded by many as the ultimate commentary on the nature of our existence. The classic text of these 81 verses, called the Tao Te Ching or the Great Way, offers advice and guidance that is balanced, moral, spiritual, and always concerned with working for the good.In this book, Dr. Wayne W. Dyer has reviewed hundreds of translations of the Tao Te Ching and has written 81 distinct essays on how to apply the ancient wisdom of Lao-tzu to today's modern world. This work contains the entire 81 verses of the Tao, compiled from Wayne's researching of 10 of the most well-respected translations of text that have survived for more than 25 centuries. Each chapter is designed for actually living the Tao or the Great Way today. Some of the chapter titles are "Living with Flexibility," "Living Without Enemies," and "Living by Letting Go." Each of the 81 brief chapters focuses on living the Tao and concludes with a section called "Doing the Tao Now."Wayne spent one entire year reading, researching, and meditating on Lao-tzu's messages, practicing them each day and ultimately writing down these essays as he felt Lao-tzu wanted you to know them.This is a work to be read slowly, one essay a day. As Wayne says, "This is a book that will forever change the way you look at your life, and the result will be that you'll live in a new world aligned with nature. Writing this book changed me forever, too. I now live in accord with the natural world and feel the greatest sense of peace I've ever experienced. I'm so proud to present this interpretation of the Tao Te Ching, and offer the same opportunity for change that it has brought me."
---
Fix your computer over the Internet and
Computer Consulting Services
---
Joel Osteen - Wikipedia,
the free encyclopedia
en.wikipedia.org/wiki/Joel_Osteen
Joel Scott Osteen (born March 5, 1963)
is an American author, televangelist,
and the senior pastor of Lakewood Church
in Houston, Texas. His ministry reaches ...
Joel Osteen Ministries
www.joelosteen.com
---
Fix your computer over the Internet and
Computer Consulting Services
---
The Buddhas's Ancient Path by Thera Piyadassi
www.amazon.com/Buddhas-Ancient-Path-Piyadassi-Thera/dp/8121511461
bad link I do not know why?
http://www.buddhastation.org/
english/buddha%20ancient%20path.html

Download "The Buddha's Ancient Path"

The article is in the Microsoft Word format. You must install the following pali font in order to read the articles properly: foreig1.ttf (Please download)
[File size: 59.0 kb] You can download each individual chapter or the whole book (in zip format):
Contents [File size: 23 kb]

Preface [File size: 21 kb]

Author [File size: 19 kb]

The Buddha [File size: 60 kb]

The Buddhist Standpoint [File size: 63 kb]

The Central Conception of Buddhism (The Four Noble Truths).

The First Noble Truth - Dukkha; Suffering
[File size: 74 kb]

The Second Noble Truth-Samudaya: The Arising of Suffering
[File size: 61 kb]

The Third Noble Truth-Nirodha: The Cessation of Suffering
[File size: 51 kb]

The Threefold Division of the Noble Eightfold Path
[File size: 48 kb]

The Fourth Noble Truth-Magga: The Path Right Understanding (Samma-ditthi)
[File size: 71 kb]

Right Thought (Samma-samkappa)
[File size: 94 kb]

Right Speech (Samma-vaca) [File size: 70 kb]

Right Action (Samma-kammanta) [File size: 58 kb]

Right Livelihood (Samma-ajiva) [File size: 40 kb]

Right Effort (Samma-vayama) [File size: 62 kb]

Right Mindfulness (Samma-sati) [File size: 79 kb]

Right Concentration (Samma-samadhi)
[File size: 94 kb]

Conclusion [File size: 42 kb]
Abbreviations [File size: 20 kb]
Download whole book in zip format [File size: 284 kb]
---
Editorial Reviews
Amazon.com Review
https://www.amazon.com/How-Win-Friends-Influence-People/dp/1439167346/ref=tmm_hrd_title_0

This grandfather of all people-skills books was first published in 1937. It was an overnight hit, eventually selling 15 million copies. How to Win Friends and Influence People is just as useful today as it was when it was first published, because Dale Carnegie had an understanding of human nature that will never be outdated. Financial success, Carnegie believed, is due 15 percent to professional knowledge and 85 percent to "the ability to express ideas, to assume leadership, and to arouse enthusiasm among people." He teaches these skills through underlying principles of dealing with people so that they feel important and appreciated. He also emphasizes fundamental techniques for handling people without making them feel manipulated. Carnegie says you can make someone want to do what you want them to by seeing the situation from the other person's point of view and "arousing in the other person an eager want." You learn how to make people like you, win people over to your way of thinking, and change people without causing offense or arousing resentment. For instance, "let the other person feel that the idea is his or hers," and "talk about your own mistakes before criticizing the other person." Carnegie illustrates his points with anecdotes of historical figures, leaders of the business world, and everyday folks. --Joan Price --This text refers to an out of print or unavailable edition of this title.
Review
From an era when 'self-help' books had genuine depth, Dale Carnegie's "How to Win Friends and Influence People" has influenced the world. No book in the self-help category matters more than this one.
Learning to relate to people in the ways Carnegie instructs will help you personally as well as professionally.
This book is a classic because Carnegie teaches timeless truths in timeless ways.
--This text refers to the Kindle Edition edition.
See all Editorial Reviews
Product Details
Hardcover: 320 pages
Publisher: Simon & Schuster; Reissue edition (November 3, 2009)
Book Description
Publication Date: November 3, 2009

• One of the best known motivational books in history: Since it was released in 1936, How to Win Friends and Influence People has sold more than 15 million copies. Carnegie's first book is timeless and appeals equally to business audiences, self-help audiences, and general readers a like ...
• Proven advice for success in life: Carnegie believed that most successes come from an ability to communicate effectively rather than from brilliant insights. His book teaches these skills by showing readers how to value others and make them feel appreciated rather than manipulated. .
• As relevant as ever before: In the age of Steven Covey and Tony Robbins, Dale Carnegie's principles endure. The original edition was published in response to the Great Depression, and this fresh hardcover edition will appeal now more than ever to readers wanting tried and true advice on how to deal with a depressed economy. Readers can learn how to get the job they want, improve the job they have, and make the best of any situation. .

----------------------------------------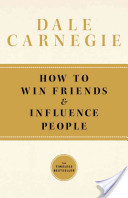 How To Win Friends and Influence People

Dale Carnegie
https://www.amazon.com/How-Win-Friends-Influence-People/dp/1439167346/ref=tmm_hrd_title_0


1538 Reviews

Simon and Schuster, Nov 3, 2009 - 320 pages

How to Win Friends and Influence People is the first, and still the finest, book of its kind. One of the best-known motivational books in history, Dale Carnegie's groundbreaking work has sold millions of copies, has been translated into almost every known written language, and has helped countless people succeed in both their business and personal lives.
First published in 1937, Carnegie's advice has remained relevant for generations because he addresses timeless questions about the fine art of getting along with people: How can you make people like you instantly? How can you persuade people to agree with you? How can you speak frankly to people without giving offense? The ability to read others and successfully navigate any social situation is critically important to those who want to get a job, keep a job, or simply expand their social network.
The core principles of this book, originally written as a practical, working handbook on human relations, are proven effective. Carnegie explains the fundamentals of handling people with a positive approach; how to make people like you and want to help you; how to win people to your way of thinking without conflict; and how to be the kind of leader who inspires quality work, increased productivity, and high morale.
As Carnegie explains, the majority of our success in life depends on our ability to communicate and manage personal relationships effectively, whether at home or at work. How to Win Friends and Influence People will help you discover and develop the people skills you need to live well and prosper.
---
---
Fix your computer over the Internet and
Computer Consulting Services
---
---
Fix your computer over the Internet and
Computer Consulting Services
---
Spiritual books & other readings

Two Spiritual Teachings:
----------------------------------------
Be awake
The Buddha

http://www.pbs.org/thebuddha/
Two examples are:
and
Plum Village is a mindfulness practice center in the South of France founded by Zen Master Thich Nhat Hanh.
More below
---

And second method
Taoism (also spelled Daoism)
http://en.wikipedia.org/wiki/Taoism
---
American Buddhism --

This link below is broken I do not know why
Buddhist Resources
in San Diego County

https://www.thedharmabums.org/
The Dharma Bum Temple is a home for the study and practice of Buddhism, yet we do not advocate one particular school of Buddhism. Our community is simply a bridge for people to learn how to make change within their own life and be of benefit to others.
https://www.thedharmabums.org/schedule
----------------------------------------
Monday Night Meditation/
Discussion Group based on Thich Nhat Hanh.
Walking, sitting, and walking meditations, supportive discussion of our practice,
and recitation of the Five Mindfulness Trainings.
Monday, 7-9pm at
Wat Lao Navaram Monastery,
6691 Manning St., San Diego 92111.

Information and directions:
Craig Smith, 858-481-5498
or Mailto:[email protected]
----------------------------------------
Chinese Buddhism --

Hsi Fang Temple Online

http://hsifangtemple.org/en/calendar/

What the Buddha Taught:
http://www.amazon.com/What-Buddha-
Taught-Expanded-Dhammapada/dp/0802130313

----------------------------------------
Vietnamese Buddhism --
Temples functioning in the Vietnamese language
can be found by entering the
name of the town in the internal search
engine at http://www.chuavietnam.com/main.html
There are temples functioning entirely in Vietnamese
in Bonsall, Fallbrook, San Diego,
San Marcos, Santee and Vista.
----------------------------------------
The groups listed below are either
fully bilingual or English-only.
The Compassionate Heart Sangha
(Encinitas/San Diego) continues a decade
of joyful circle gathering every Saturday from 11:00am to 12:30pm in Encinitas.
----------------------------------------
Location with parking: Seaside Center for
Spiritual Living,
1613 Lake Drive, Encinitas,
CA 92024. Just off route 5.
Exit east to Birmingham Ave.
Left on Lake 2 blocks. Center on right.
From parking lots, walk the path
mindfully up a hill to a small house
above the Center.

Meditation, Dharma sharing, and readings from Thich Nhat Hanh. Occasional daytime and overnight retreats. We will be happy to greet you.

Jan McClure,
Mailto:[email protected]
Phone 760-942-2630.
Tim Motley, Mailto:[email protected]
Phone 858-583-8081.
----------------------------------------
Deer Park Monastery
(Vietnamese tradition,
Thich Nhat Hanh)

2499 Melru Lane
Escondido, CA 92026
760-291-1003 or

http://deerparkmonastery.org/

Call for schedule of weekends of mindfulness,
Fri. 5pm to Sun. 5pm.
Includes learning to
chant, inviting the bell, incense offerings, ceremonies, Dharma discussions, tea meditation, and more.
----------------------------------------
Day of Mindfulness every Sunday at 8:30 am.
----------------------------------------
---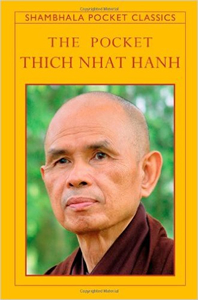 This is a collection of powerful and inspiring teachings in an appealing, convenient pocket-size book from one of today's most important and beloved spiritual teachers, the Zen Buddhist monk Thich Nhat Hanh. Next to His Holiness the Dalai Lama, Thich Nhat Hanh is the best-known Buddhist teacher in the world, and his teachings have touched millions.


Thich Nhat Hanh is known for his warm, generous, and joyful teaching style that makes his wisdom remarkably accessible and resonant to readers from all backgrounds. These selected writings are drawn from Thich Nhat Hanh's many published works and provide a wonderful overview of his teachings. This reader covers the main themes that Thich Nhat Hanh has addressed as a Buddhist teacher: mindfulness in our daily lives, Buddhism and enlightenment, working with emotions and relationships, and transforming society (engaged Buddhism).
---
My choice for the Best
All in one Buddha Book
---
The Heart of the Buddha's Teaching: Transforming Suffering into
Peace, Joy, and Liberation
http://www.amazon.com/The-Heart-Buddhas-Teaching-Transforming/dp/0767903692
The Heart of the Buddha's Teaching
Page history last edited
by andy2xiu 1 year ago
Page history last edited by
andy2xiu 1 year, 10 months ago
The Heart of the Buddha's Teaching
By Thich Nhat Hanh
Part One: The Four Noble Truths
01. Entering the Heart of the Buddha
Buddha was not a god.
Suffering helps one grow.
Suffering = Holy Truth
02. The First Dharma Talk
Discourse on Turning the Wheel of the Dharma (Dhamma Cakka Pavattana Sutta – Samyutta Nikaya V, 420)
Three points:
The Middle Way (madhyama pratipad)
The Four Noble Truths (chatvari arya satyani)
Engagement in the world
03. The Four Noble Truths
Suffering (dukkha)
Origin of suffering (samudaya)
Cessation of creating suffering (nirodha)
Path to freedom from suffering (marga)
Figure 1: The Four Noble Truths
04. Understanding the Buddha's Teachings
Having an open mind and open heart for the dharma
Brief history of Buddhism
Mahasanghika (majority)
Sthaviravada (school of elders)
Sarvastivada (school that proclaims everything is) -> Sarvastivada texts / Northern transmissions
Vibhajyavada (school that discriminates)
Tamrashatiya (wearers of copper-colored robes) -> Theravada Pali Canon / Southern transmissions
Schools of Buddhism
Source Buddhism
Many-Schools Buddhism
Mahayana Buddhism
Understanding Buddhist teachings
All teachings are one, like a "necklace of precious jewels."
Teachings are only a guide, like a "finger pointing to the moon."
05. Is Everything Suffering?
Three Kinds of Suffering
(NOT a teaching of the Buddha)
The suffering of suffering (dukkha dukkhata)
The suffering of composite things (samskara dukkhata)
The suffering of things associated with change (viparinama dukkhata)
List of afflictions (kleshas)
Craving (raga)
Anger (pratigha)
Ignorance (avidya)
Suspicion (vichikitsa)
Arrogance (mana)
Wrong views (drishti)
Dwelling happily in things as they are
(drishta dharma sukha viharin)
06. Stopping, Calming, Resting, Healing
Stopping (shamatha)
Looking deeply (vipashyana)
Stopping (shamatha)
Mindfulness vs. Forgetfulness
Habit energies (vashana) are obstacles
Calming – five stages:
Recognition
Acceptance
Embracing
Looking deeply
Insight
Resting -> Healing
07. Touching Our Suffering
Figure 2: The Twelve Turnings of the Wheel
Four Nutriments
Edible food
Sense impressions
contact (sparsha) with sense objects (ayatanas)
Intention
Consciousness
First and Second Holy Truths
08. Realizing Well-Being
Third and Fourth Holy Truths
Interconnectedness of the Four Holy Truths
Understanding things as they are (yatha bhuta jnana)
Four Noble Truths are one
Renumbering:
Well-Being (#3)
Noble Eightfold Path that Leads to Well-Being (#4)
Suffering (#1)
Ignoble Eightfold Path that Leads to Suffering (#2)
Part Two: The Noble Eightfold Path
Arya ashtangika marga (a noble path of eight limbs)
Skillful not Righteous
Right View (samyag drishti)
Right Thinking (samyak samkalpa)
Right Mindfulness (samyak smriti)
Right Speech (samyag vac)
Right Action (samyak karmanta)
Right Diligence (samyak pradhana)
Right Concentration (samyak samadhi)
Right Livelihood (samyag ajiva)
Skillful not Righteous
09. Right View
Right View (samyag drishti)
Right view - ability to distinguish:
Wholesome roots (kushala mula)
Unwholesome roots (akushala mula)
Base of our views - perceptions (samjna)
Chinese = xiang3
Object of our perception = our consciousness
Non-conception - go beyond ideas
Chinese = wu2 nian4
All views are wrong views
Mother of All Buddhas (prajna paramita)
Practice of Right Mindfulness (seeing the seed of Buddhahood everywhere)
Figure 3: The Interbeing of the Eight Elements of the Path
Skillful not Righteous
10. Right Thinking
Right Thinking (samyak samkalpa)
Wrong thinking -> upside-down way (viparyasa)
Two parts of thinking:
Initial thought (vitarka)
Developing thought (vichara)
Four practices:
"Are you sure?"
""What am I doing?"
"Hello, habit energy (vashana)."
"Bodhichitta" – mind of love
Other phrases:
"Changing the peg"
"Think non-thinking"
Skillful not Righteous
11. Right Mindfulness
Right Mindfulness (samyak smriti)
Chinese = nian4
Buddhist psychology = super dharma (abhidharma)
Trait attention (manaskara) is universal
May be appropriate (yoniso) or inappropriate (ayoniso)
Seven Miracles of Mindfulness
Be present
Make others be present also
Nourish the object of your attention
Relieve the other's suffering
Looking deeply
Understanding
Transformation
Four Establishments of Mindfulness (smriti upasthana)
Mindfulness of the body (kaya) in the body
Note the body's positions and movements
Recognize all body parts
See the four great elements (mahabhuta) of the body (earth, water, fire, air)
Air - mindful breathing: in/out; counting
Mindfulness of the feelings (vedana) in the feelings
Mindfulness of mind (chitta) in the mind
Mindfulness of phenomena (dharma) in phenomena
Counting the breath
Observing interdependent arising
Observing impurity
Observing with love and compassion
Observing the different realms
Six elements: earth, water, fire, air, space, consciousness
Six realms: happiness (sukha), suffering (dukkha), joy (mudita), anxiety (domanassa), letting go (upeksha), ignorance (avidya)
Six realms: craving (kama), freedom from craving (nekkhama), anger (vyapada), absence of anger (avyapada), harming (vihimsa), non-harming (avihimsa, ahimsa)
Three realms: desire realm (karma dhatu), form realm (rupa dhatu), formless realm (arupa dhatu)
Realm of the conditioned (samskrita)
Realm of the unconditioned (asamskrita)
Skillful not Righteous
12. Right Speech
Right Speech (samyag vac)
Explanation of right speech:
Speaking truthfully
Not speaking with a forked tongue
Not speaking cruelly
Not exaggerating or embellishing
Sources of right speech:
Right thinking
Right listening
Skillful not Righteous
13. Right Action
Right Action (samyak karmanta)
Five Mindfulness Training's (pancha shila)
Reverence for life
Generosity
Sexual responsibility
Right speech
Responsible eating, drinking, consuming
Skillful not Righteous
14. Right Diligence
Right Diligence (samyak pradhana)
Fourfold Right Diligence
Preventing unwholesome store consciousness seeds from rising
Helping sprouted unwholesome seeds to return to store consciousness
Finding ways to water wholesome seeds in store consciousness
Nourishing the sprouted wholesome seeds
Skillful not Righteous
15. Right Concentration
Right Concentration (samyak samadhi)
Two forms of concentration:
Active
Selective
Nine levels of meditation (dhyana):
Four Dhyanas – form realm
1. First dhyana (prathama dhyana)
2. Second dhyana (dvitiya dhyana)
3. Third dhyana (trtiya dhyana)
4. Fourth dhyana (caturtha dhyana)
Four Dhyanas – formless realm
5. Limitless space
6. Limitless consciousness (manovijnana)
7. Nothingness (manas = mind)
8. Neither perception nor non-perception (alaya = store)
9. Cessation
Practicing samadhi (concentration / absorption):
Realm of desires (karma dhatu) -> realm of forms (rupa dhatu) -> formless realm (arupa dhatu)
Skillful not Righteous
16. Right Livelihood
Right Livelihood (samyag ajiva)
Not needing to transgress the Five Mindfulness Training's
Practicing the Noble Eightfold Path
Part Three: Other Basic Buddhist Teachings
The Two Truths
The Three Dharma Seals
The Three Doors of Liberation
The Three Bodies of Buddha
The Three Jewels
The Four Immeasurable Minds
The Five Aggregates
The Five Powers
The Six Paramitas
The Seven Factors of Awakening
The Twelve Links of Interdependent Co-Arising
Touching the Buddha Within
17. The Two Truths
Relative, or worldly, truth (samvriti satya)
Absolute truth (paramartha satya)
Five Remembrances:
Old Age
Illness
Death
Impermanence and inseparation of all that is dear
Actions are the only true belongings
18. The Three Dharma Seals
Three Dharma Seals (dharma mudra)
Impermanence (anitya)
Non-self (anatman)
Nirvana
Eight Concepts
Birth
Death
Permanence
Dissolution
Coming
Going
One
Many
Opposites
Impermanence
Non-self
Interdependent co-arising
The middle way
Drishtadharma nirvana (nirvana in this very life)
Four Dharma Seals
Impermanence
Non-self
Nirvana
Suffering
Two Dharma Seals
Suffering
Nirvana
One Dharma Seal
The Seal of the True Mark
Two Relevances
Relevance to the Essence
Relevance to the Circumstance
Four Standards of Truth (siddhanta)
The worldly
The person
Healing
The absolute
Four Reliances
Rely on the teaching, not the person
Rely on the absolute truth, not the relative truth
Rely on the meaning, not the words
Rely on the insight of looking deeply (jnana), not on differentiation and discrimination (vijnana)
19. The Three Doors of Liberation
Emptiness (shunyata)
Signlessness (animita)
Aimlessness (apranihita)
Four signs
Self
Person
Living being
Lifespan
20. The Three Bodies of Buddha
Three Bodies (trikaya) of Buddha
Dharmakaya (body of bliss / enjoyment)
Nirmanakaya (historical embodiment)
Sambhogakaya (transformation bodies)
21. The Three Jewels
Faith (shraddha) in the Three Jewels (triratna)
Buddha (shows the way in this life)
Dharma (the way of understanding and love)
Sangha (community that lives in harmony and awareness)
22. The Four Immeasurable Minds
Four Immeasurable Minds (brahmaviharas)
Love (maitri)
Compassion (karuna)
Joy (mudita)
Equanamity (upeksha)
23. The Five Aggregates
Five aggregates (skandhas)
Form (rupa)
Feelings (vedana)
Perceptions (samjna)
Mental formations (samskara)
Consciousness (vijnana)
24. The Five Powers
Five Faculties / Bases (indriyani) -> Five Powers (balani)
Faith (shraddha)
Energy (virya)
Mindfulness (smriti)
Concentration (samadhi)
Insight (prajna)
[Capacity / Inclusiveness (kshanti)]
Three Kinds of Pride
Better than others
Worse than others
Just as good as others
Bodhisattva Never-Despising
"I do not dare to underestimate you. You are a future Buddha."
Practicing joy
Living in the present moment
Good time to start watering positive seeds in store consciousness when the following are dormant:
Internal formations (samyojana)
Suffering (dukkha)
25. The Six Paramitas
Meaning:
Paramita: "perfection," "perfect realization"
Chinese = du4
Figure 4: The Six Paramitas
Giving (dana paramita)
Mindfulness trainings (shila paramita)
Inclusiveness (kshanti paramita)
Diligence (virya paramita)
Meditation (dhyana paramita)
Understanding (prajna paramita)
Giving (dana paramita)
Our true presence
Our stability
Our freedom
Our freshness
Peace
Space
Understanding
Mindfulness trainings (shila paramita)
Five Mindfulness Trainings
Inclusiveness (kshanti paramita)
Love (maitri)
Compassion (karuna)
Joy (mudita)
Equanamity (upeksha)
Diligence (virya paramita)
Four practices (Fourfold Right Diligence):
Refrain from watering the negative seeds in us
Return already risen negative seeds to store consciousness
Touch positive seeds in store consciousness -> manifest in mind consciousness
Maintain the wholesome seed
Figure 5: Seeds of Mindfulness
Meditation (dhyana paramita)
Two aspects:
Stopping (shamatha)
Looking deeply (vipashyana)
Understanding (prajna paramita)
Wave metaphor
26. The Seven Factors of Awakening
Seven Factors of Awakening / Seven Limbs of Enlightenment (sapta bodhyanga)
Mindfulness (smriti)
Investigation of phenomena (dharma-pravicharya)
Energy, effort, diligence, perseverance (virya)
Ease (prashabdhih)
Joy (priti) – as opposed to happiness (sukha)
Concentration (samadhi)
Equanamity (upeksha)
27. The Twelve Links of Interdependent Co-Arising
Twelve Links of Interdependent Co-Arising (pratitya samutpada)
Cause = en1
Figures 6, 7, 8, 9, 10
Twenty-four conditions (paccaya)
Four kinds of conditions (pratyaya)
Cause / seed / root condition (hetu-pratyaya)
Condition for development (adhipati-pratyaya)
Condition of continuity (samanantara-pratyaya)
Object as condition (alambana-pratyaya)
Motivating / creative force (karana-hetu)
Concurrent condition (sahabhu-hetu)
Seed condition of the same kind (sabhaga-hetu)
Associated condition (samprayukta-hetu)
Universal condition (sarvatraga-hetu)
Ripening condition (vipaka-hetu)
28. Touching the Buddha Within
Seeking meaning for our life
Looking deeply in the Five Aggregates
Finding places for practicing mindfulness and concentration
Seeking world peace and universal compassion
---
Fix your computer over the Internet and
Computer Consulting Services
---